Welcome to Handy Tools!
Are you looking for tool hire, hardware or lawn mower hire and sales in the Birmingham area? We provide friendly, knowledgeable advice from experienced professionals in all aspects of tools for hire and sale at our store in Sutton Coldfield. At Handy Tools we are experts in all things TRADE and DIY, this can be for the home or trade. We have the widest choice of hardware in the area from hammers and nails to power tools and chainsaws. We can also supply materials for plumbing, electrical, timber and decorating trades.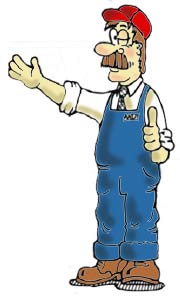 Lawnmowers Hire or Buy
At Handy Tools we also stock a great quality lawnmower range at highly competitive prices to suit anything from a small garden to huge acres of land. As well as selling lawnmowers we can also service and repair for very reasonable rates. At Handy Tools, we select the best lawnmowers on the market such as Flymo, Hayter, Honda, Mountfield. We are approved agents for all of the brands and provide a repair service for all lawnmowers even if they were not originally purchased from Handy Tools. Please look at our lawnmower page for more information on the lawn mowers available for hire of sale.
Shop for Tools & Hardware
Extensive product range of both hand and power tools as well as equipment for hire or sale at our store. Delivery service available, Ample free parking outside the premises. Short or long term hire available. Feel Free to visit our hardware store ..We are sure we can help you.